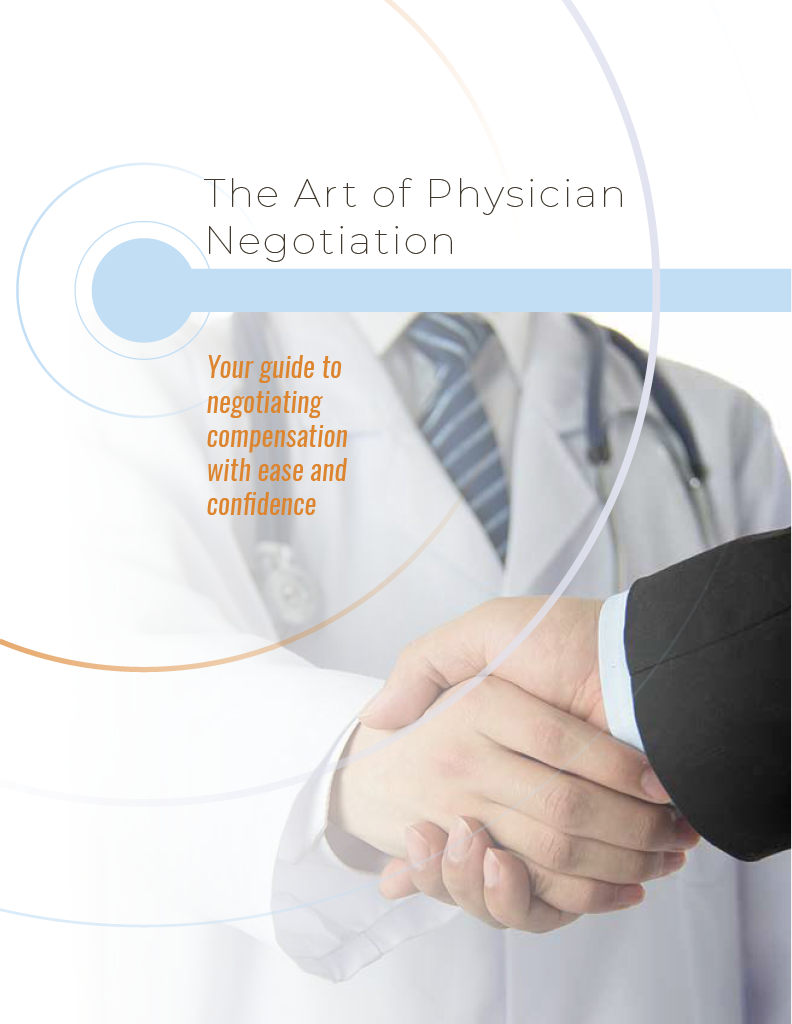 Discovery Resource # ST-08
After many years of training to become a physician, you can finally see the light at the end of the tunnel as you finish residency or fellowship. You are probably receiving endless emails advertising positions with amazing starting salaries, signing bonuses, and loan repayment that seem almost too good to be true. You may have received numerous calls on a weekly basis from recruiters who want to help you find your dream job, and the prospect of potentially quadrupling your income has certainly caught your attention.
You are likely excited about maximizing your income, but don't get caught up in all the excitement with blinders on. You must enter the world of negotiation with your eyes wide open to successfully navigate a field filled with potential landmines as you begin to negotiate your first opportunity out of residency.
Negotiation is a thoughtful discussion between two parties with reasonable expectations, with the goal of achieving a successful outcome for both parties. Negotiation is an art form – press too hard by demanding something that's unreasonable and you may lose the job. Take the first offer and you may leave tens of thousands of dollars on the table.
Read More...